The User can review your Venue after their Booking Enquiry is marked as successful and the Event takes place.
You can see the reviews left by your customers under the "Reviews" tab in your venue cabinet.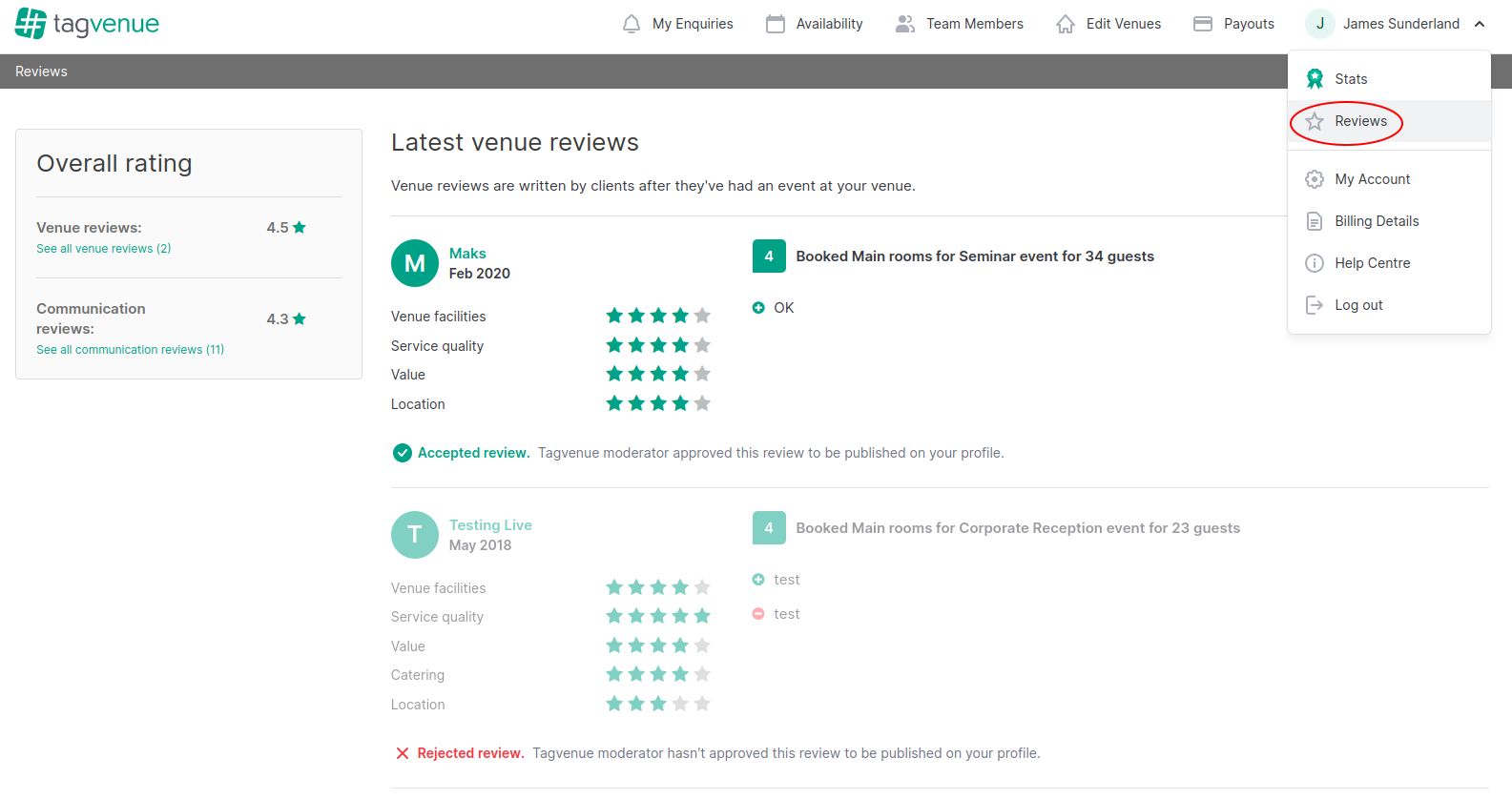 The User could also leave you a "communication review" after getting in touch with you.
Protip: Reviews are one of the factors determining customers' decision. Make sure your customers are always satisfied and happy to leave you 5 stars.