User will be able to request your phone number at any time, clicking on "Show".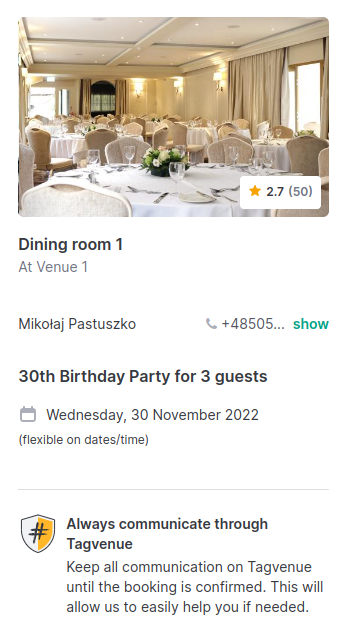 You are also able to share your phone number at any time with the User but we strongly encourage you to use the platform and our internal messenger.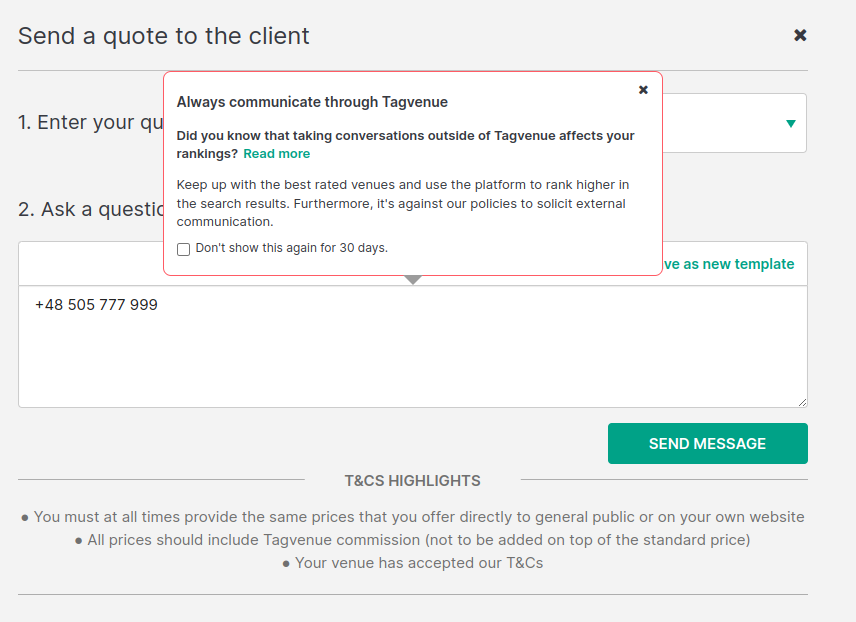 Protip: Send a brief recap of the conversation you just had with the customer using our messenger. It will help the User remember the offer and you will not receive an email about this phone call from us.