Your response time is calculated based on all Booking Enquiries that you receive. In order to keep it low, please reply to all Booking Enquiries within 24 hours. You might find your statistics, including the response time in the "My Enquiries" section.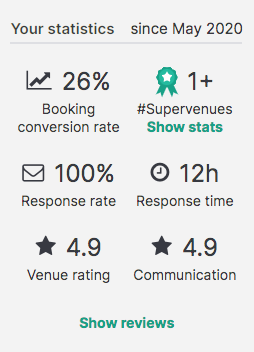 Response time increases when Booking Enquiry gets auto-expired as your time is counted from the moment of receiving a Booking Enquiry till your answer.

Protip: You do not have to worry about working during the weekend - during days off like Saturdays, Sundays and Bank Holidays we do not count time towards your statistics.