It is possible that for some reason i.e. wrong event type or wrong hours or simply no availability, you will need to decline the new enquiry that you just received from a customer.
In the messenger, please click on the "Decline" button.
Remember to choose the reason accordingly.
The User will receive a message that your venue is not available with the selected reason.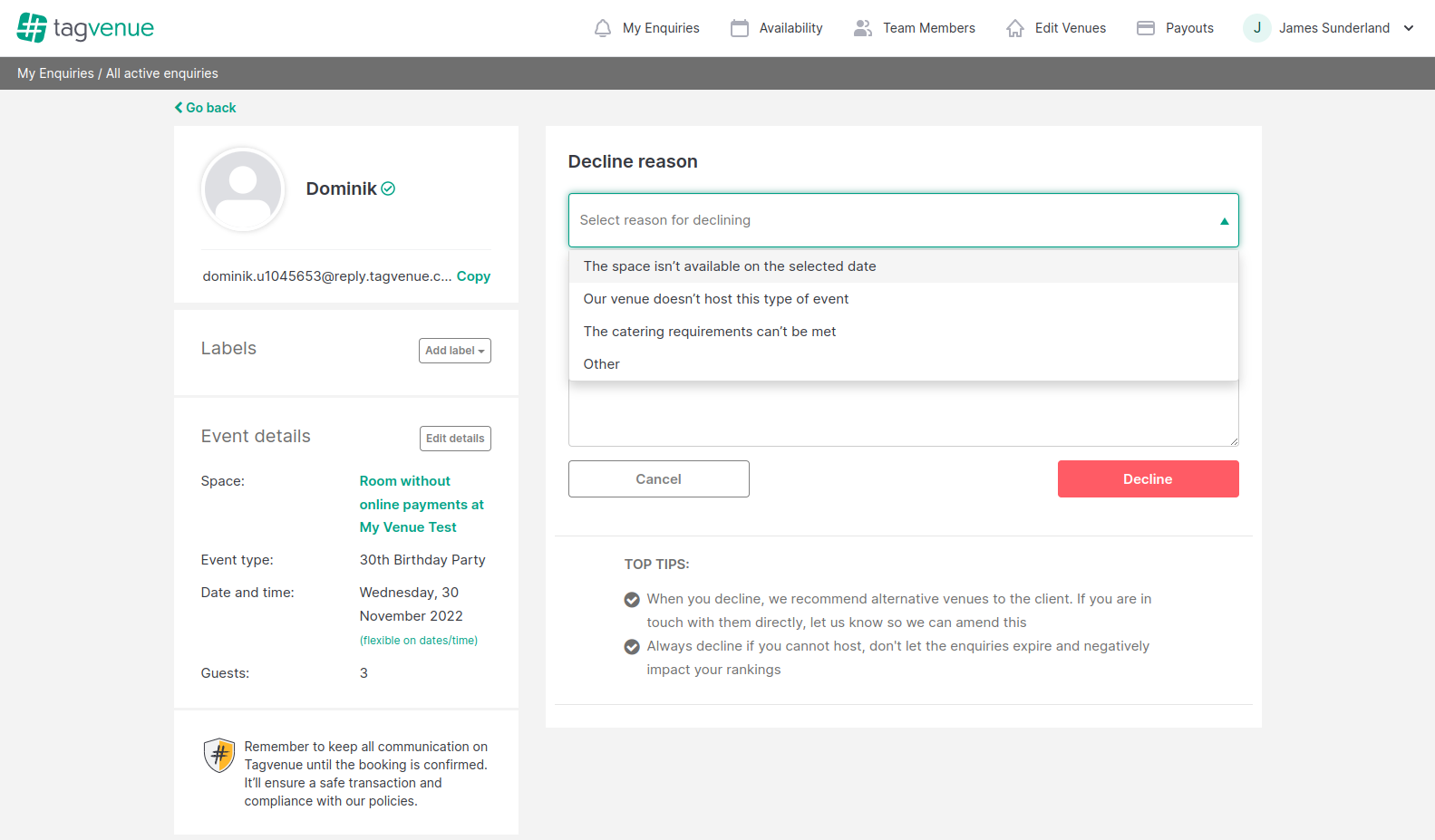 Protip: Repetitive declining Enquiries for the same reason can be a tip to double-check your profile and amend your information as this affects your conversion rate.