Once you successfully submit the payment on our platform, the following receipt will be sent to you via email. We will use the email that you provided with us during your account registration.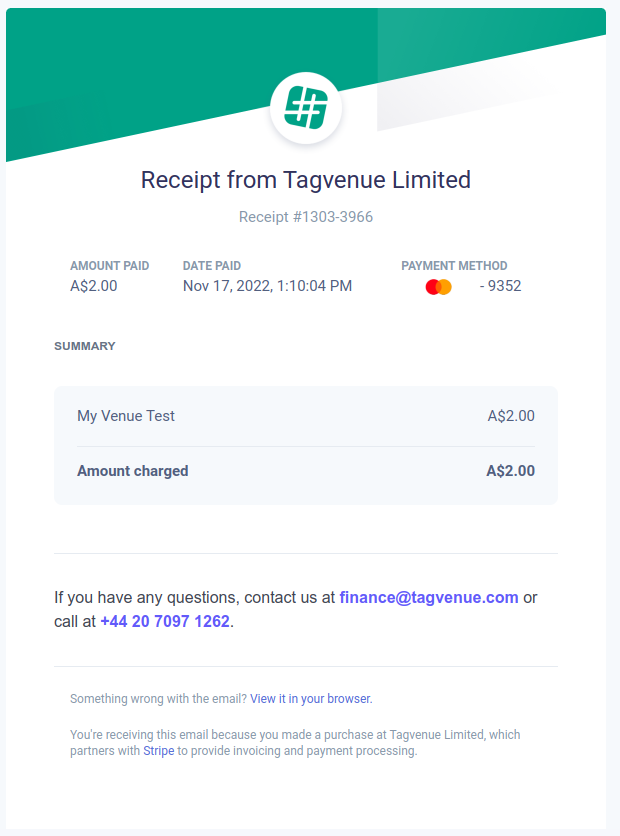 If you wish to receive a full invoice for the Booking, please contact your Venue Manager by using our internal messenger.
Please note: not every Venue allows you to pay online through the Tagvenue platform. If you need more clarification about the payment process, check the following article or contact us at finance@tagvenue.com.