In order to add an event offer, go to the main dashboard, choose the Venue profile and finally, the Space you would like to create the offer for.

In the bottom part of the "Details of the space" section of your main dashboard, you will find a list of types of event offers you can add. They vary from "Christmas Party" to "Conference" to "Engagement Drinks".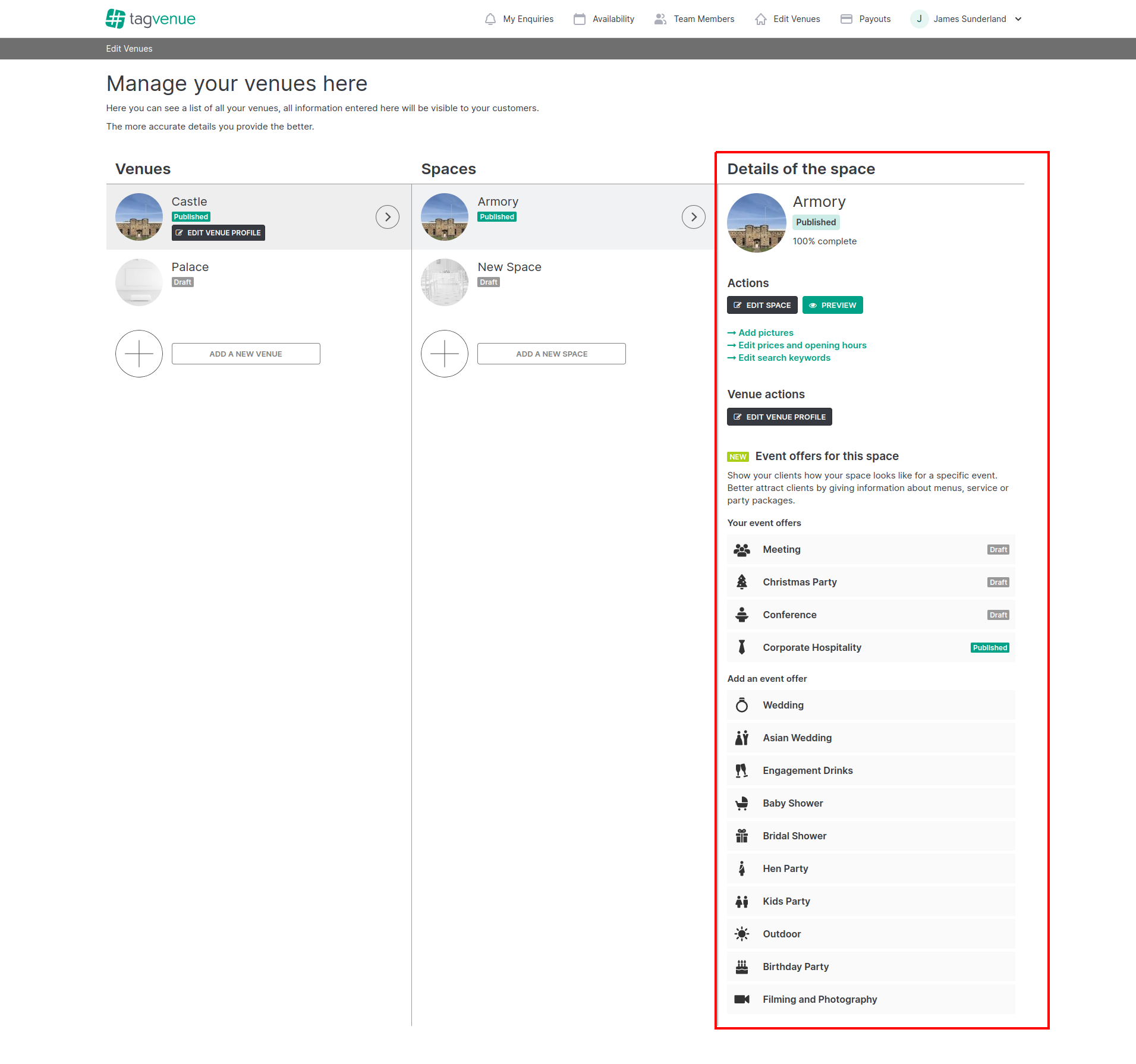 Choose the one you are interested in and follow the steps suggested by our system. While creating an event offer, you can add both specific photos relating to the type of Event you chose, as well as tailored pricing/packages.