All new enquiries can be seen in the "New" section, which you can find in the "My Enquiries" tab. Once you find a new enquiry, open it and click on the "Reply" button.
You can choose one of the following options:
Minimum spend pricing
Venue hire pricing
Package per person pricing
If you are not able to provide an offer yet, choose:
I can't quote. I need more information.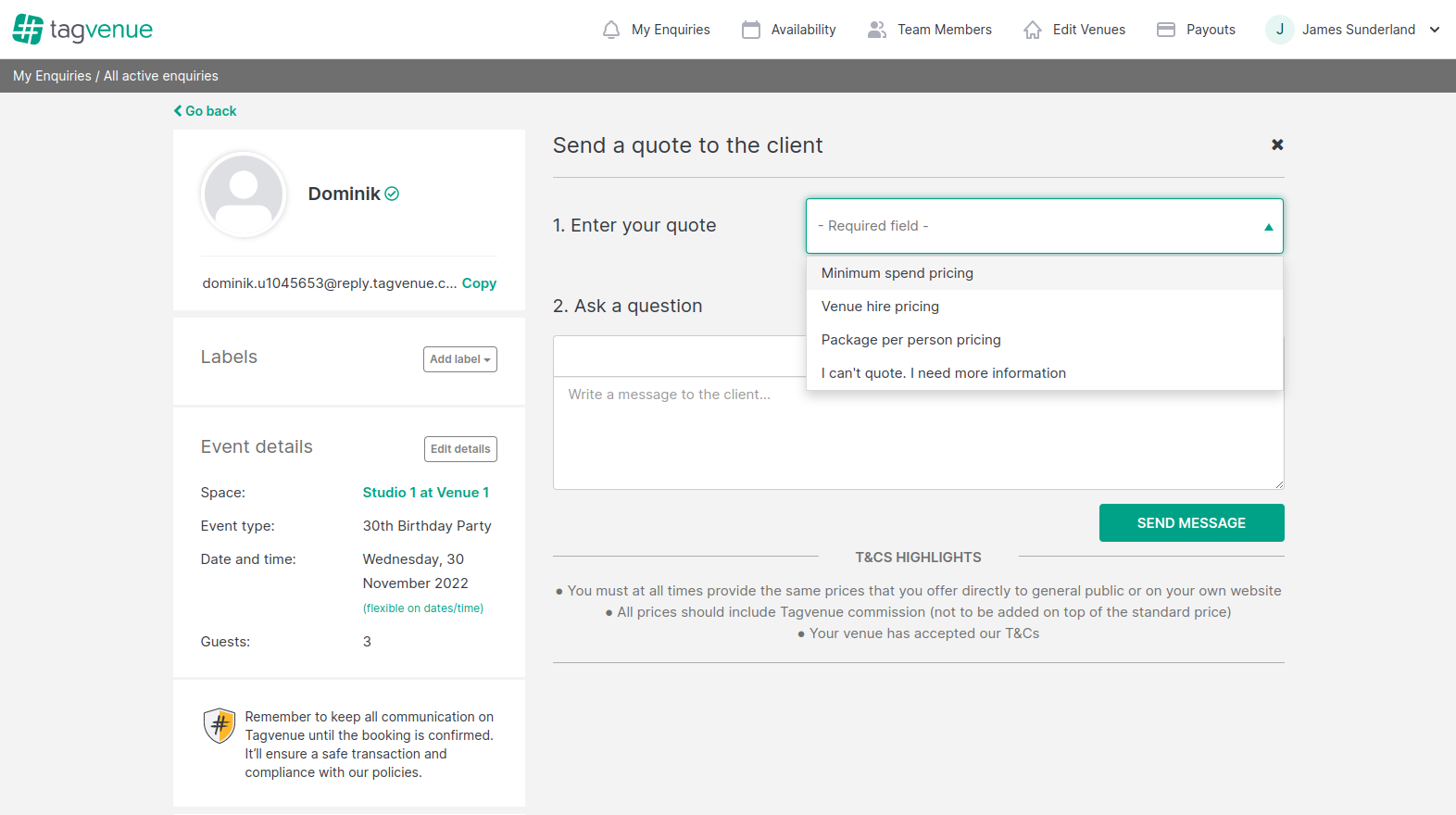 Protip: Keep your pricing consistent with the information provided on your profile.