After the Booking is confirmed
The User's card is charged for the full amount and the money is transferred to Tagvenue's Stripe account.
The Venue's connected Stripe account will then immediately show that payment is now expected. The amount shown is an estimated future payout and will reflect the deduction of a Tagvenue commission.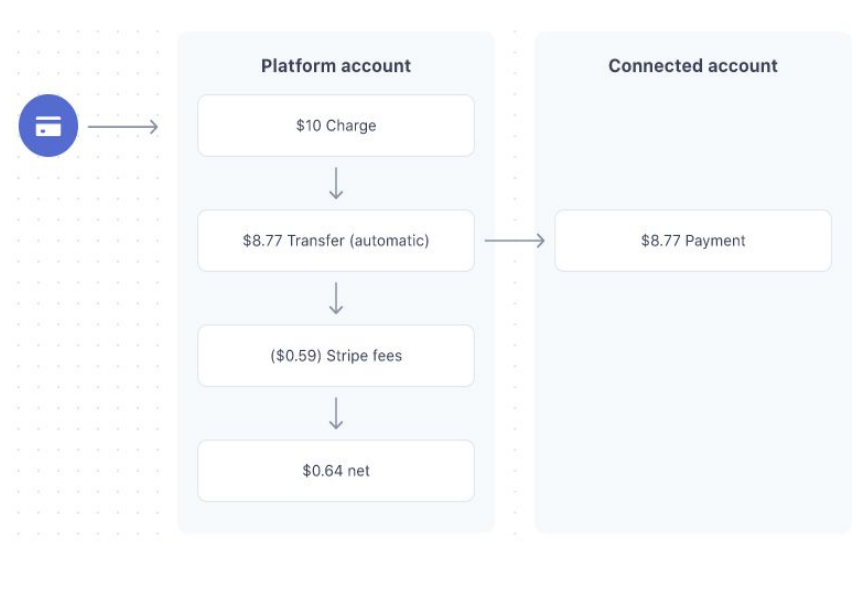 What is important to remember is that Tagvenue always covers the Stripe fees. Hence, the only cost for the Venue is the Tagvenue commission.
After the Booking is finished
After the Booking is finished, it is time for the payout to the Venue's bank account that was provided during the Stripe Connect account setup.
Tagvenue will create payouts typically three days after the date of the Event. You will be notified in the case that any refund has to be made to the User. Please note that for all Venues that opted in to accept Online Payment Method, refunds are handled by Tagvenue.
Payouts for additional charges and overtime submitted within 72 hours after the Event's conclusion will be deposited into the Stripe account separately from the Booking payout. Find out more about how you can get paid for the Booking.