One of the requirements to enable online payments for your Spaces is defining the hire fee pricing in "Prices and hours" section for at least one day of the week. In order to define hire fee prices so that they are in line with online payment requirements, you should do the following:
1) Go to the "Edit Venues" tab on your Tagvenue account:

2) Click on the Venue name and select the Space you want to make a change for: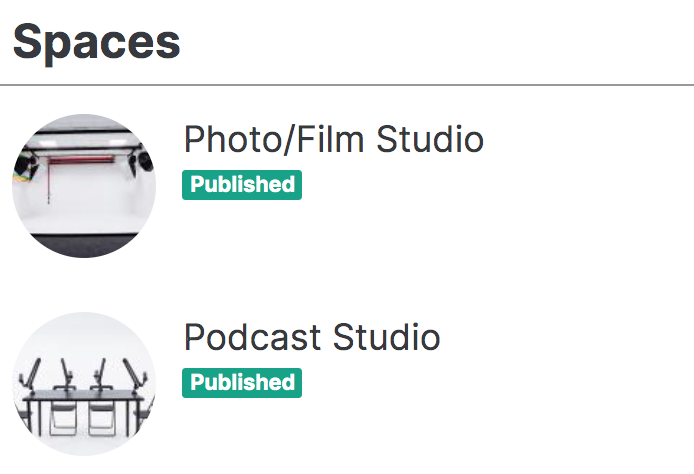 3) After selecting the appropriate Space, please click on the "Edit Space" button, as shown on the screenshot below: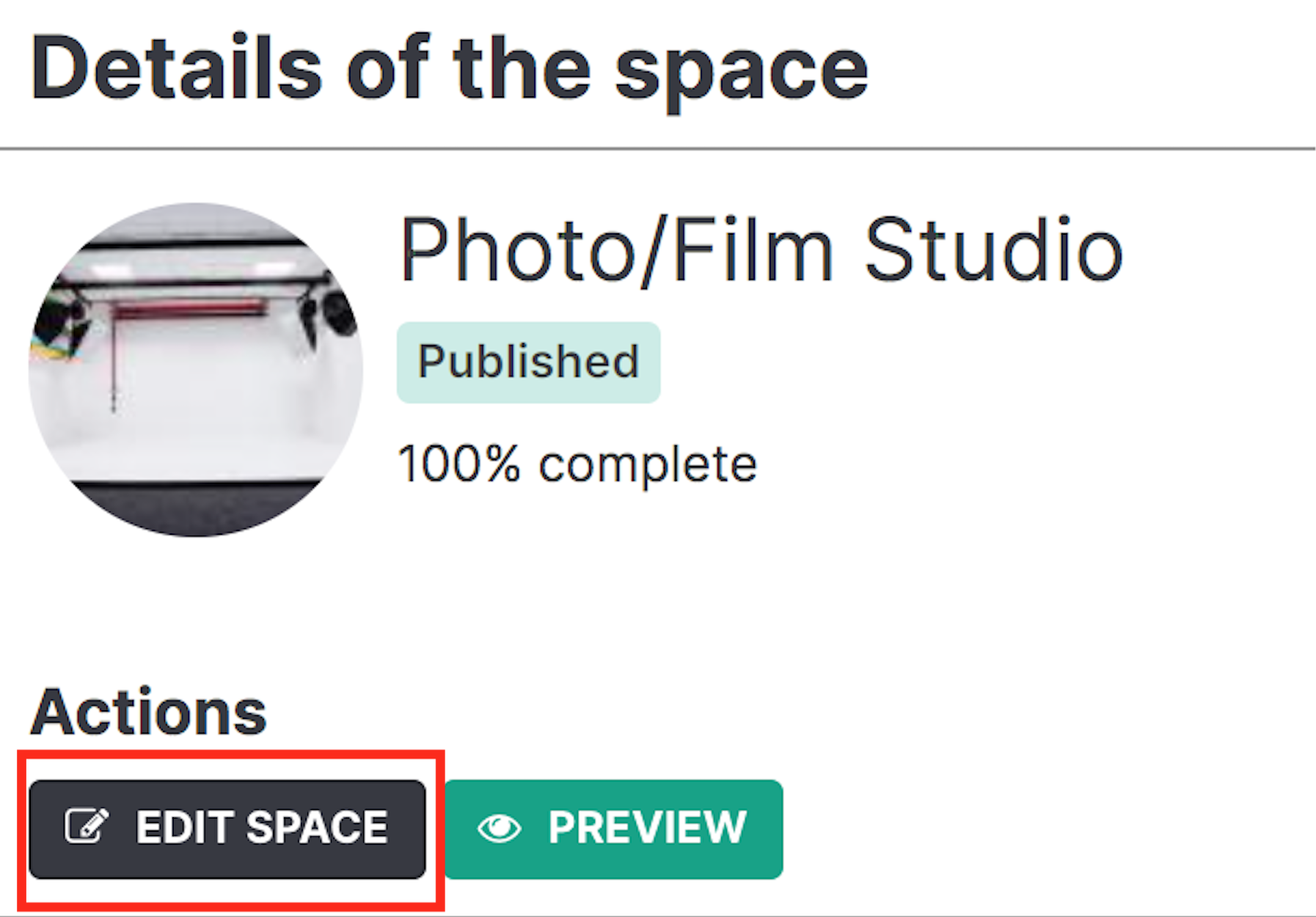 4) Choose "Prices and hours" section from the navigation bar on the left:
Hire fee only pricing can be added from both pricing types. The simplest and most recommended way is to use Hire fee only pricing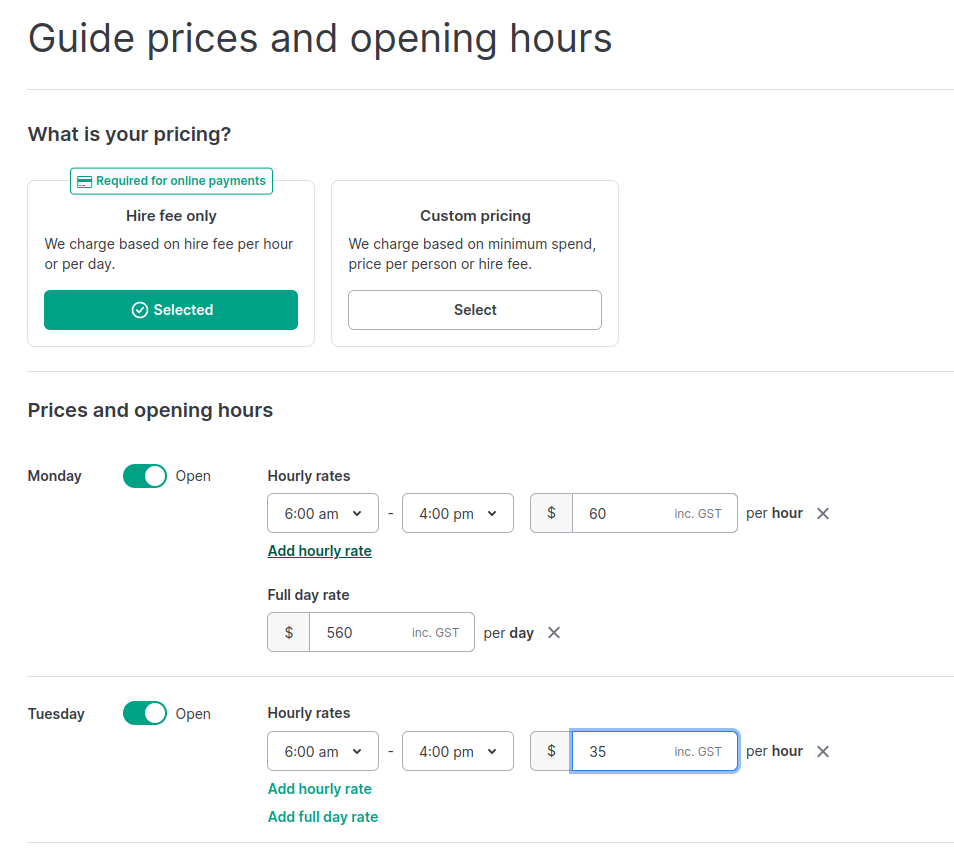 It is possible to add Hire fee pricing from Custom pricing option
5) Once selected, make sure that you adjust the pricing to align with the following guidelines:
price hire fee per hour – required
price hire fee per day – optional (works as a discounted price for whole day bookings)
no gaps between per hour prices (e.g. not allowed 8:00-14:00 and 16:00-22:00)
per day prices must cover all hours covered by per hour prices (e.g. if per hour are 8:00-14:00 and 14:00-22:00, then per day must be 8:00-22:00)
no prices other than hire fee per hour or hire fee per day (no hire fee per morning/afternoon/session, no minimum spend, no package per person)
Prices are fixed (not negotiable)
Opening hours are fixed (not flexible)
6) When you click "Save" at the bottom of the page, your hire fee prices will be updated for the space you have selected. In order to update them or adjust the pricing for other spaces, follow exactly the same procedure.