After finding a Venue and choosing the Event Date, Users will encounter prompts similar to the ones featured below.

When a User sends you a Booking Request, you receive an email notification detailing the Booking and your expected payout. From the time you receive the request, you have two business days to accept or decline it from your Tagvenue account. If neither action is taken, the request expires.
When accepting a request, you simultaneously confirm the Booking and the User is charged in full. Declining the request releases the authorisation hold placed on the User's credit/debit card. Before accepting the Booking Request, make sure you are familiar with our cancellation policy and payment process.
The Tagvenue Booking flow

Custom Offers
Alternatively, the User can also contact the Venue through the Tagvenue platform and directly ask any necessary questions. Together, the User and the Venue Manager can create a customized Booking specifically tailored to the User's needs.
If an agreement is reached, you can submit an offer to the User which can then be accepted (and paid) or declined by the latter.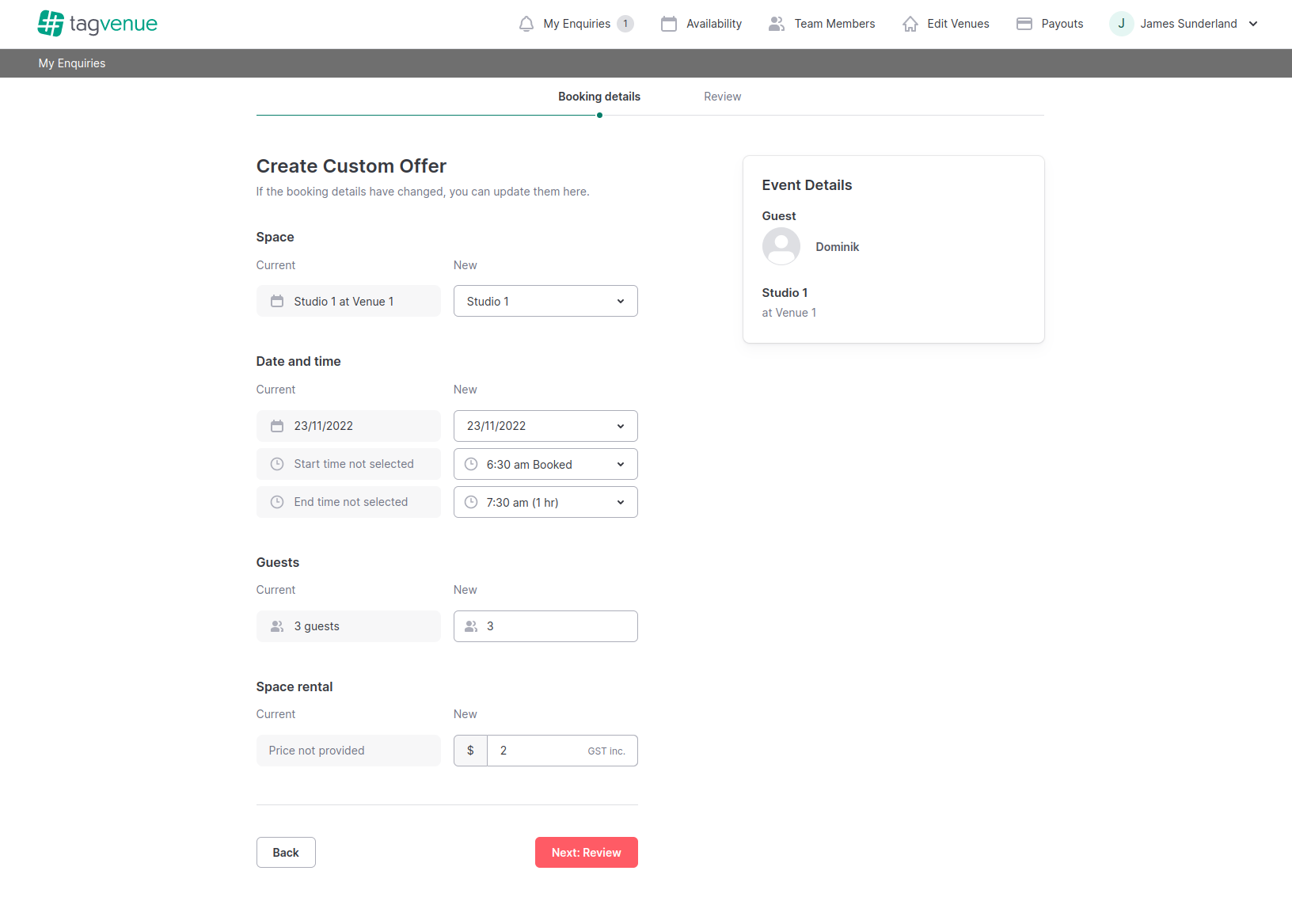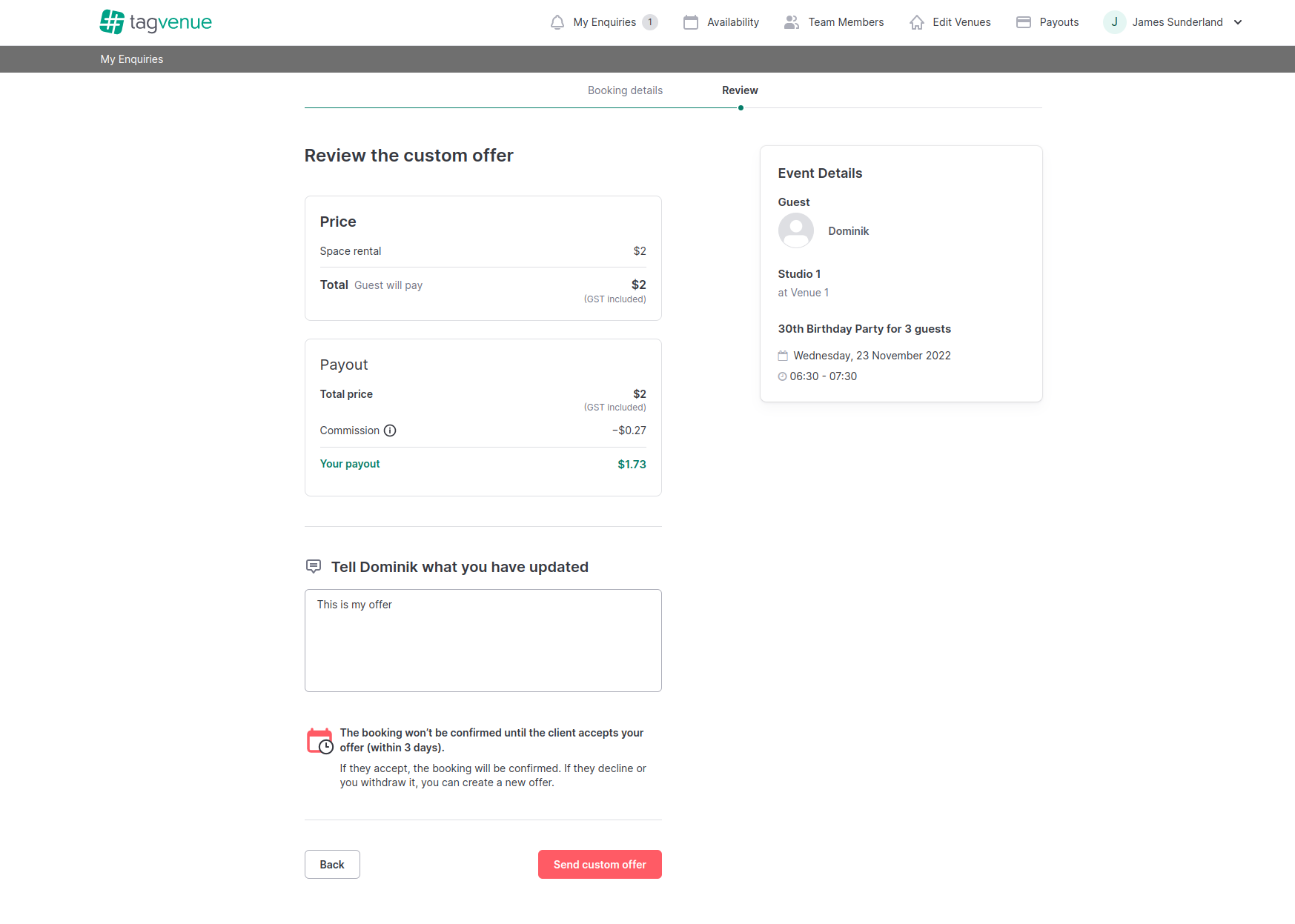 Please note: You should act on every Booking Request rather than letting any expire, as expired Bookings negatively impact your response rate.
If you have any concerns about a specific Booking Enquiry, please do not hesitate to get in touch with our support at enquiries@tagvenue.com.