Rules of the space include any rules about what your Users can and cannot do in the Space. Users must accept them when booking the selected Space. Your rules of the space cannot be left blank, otherwise, you will not be able to enable payments for your spaces. In order to update these rules, please go through the following steps:
1. Go to the "Edit Venues" tab of your account.

2. Click on the Venue name and choose the "Edit Venue Profile" button.

3. Choose "Rules and cancellations" from the options on the left.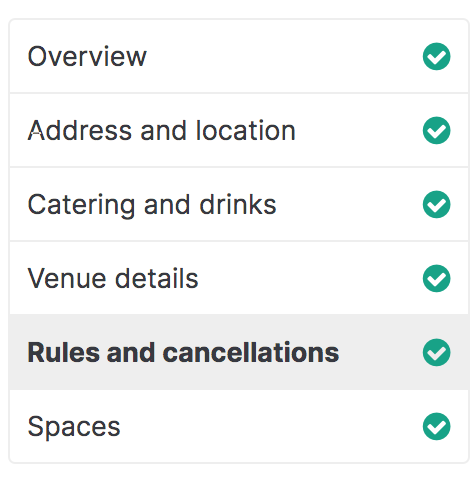 4. Update your rules of the space. Please remember they should be in line with Tagvenue guidelines. You might find some examples on the screenshot below.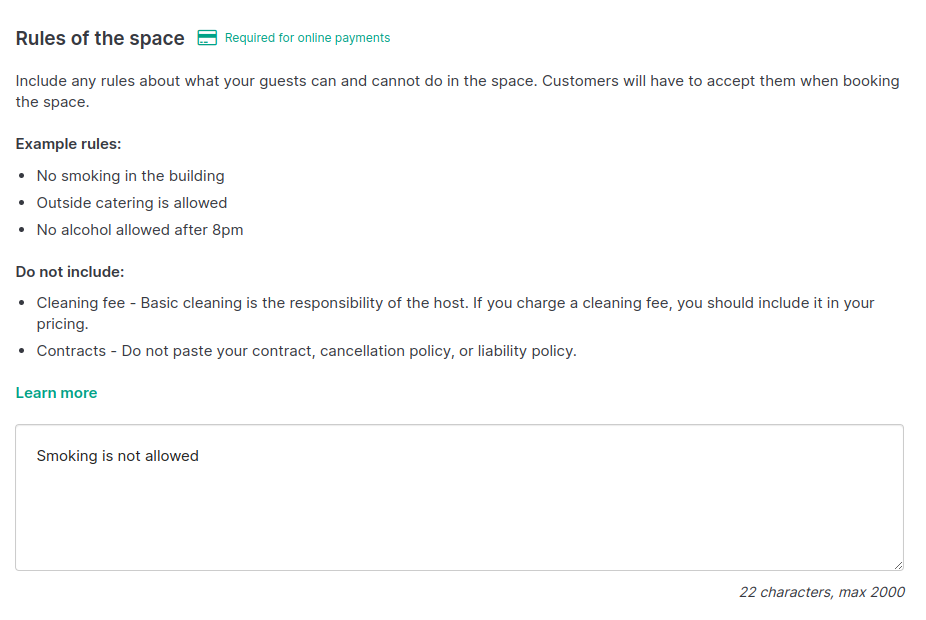 5. Click "Save" at the bottom of the page. Your rules of the space have been updated. If you want to change or update them, follow exactly the same path.