There are two different ways of making the payment for the Booking, depending on what type of Venue you choose. In most cases after sending a Booking Enquiry, you will be instructed by the Venue Manager on the available payment methods. In such cases, Tagvenue does not take part in the payment process and all transfers (as well as invoicing) are handled directly between the Venue Manager and the User.

However, some Venues may allow you to pay online through our platform. After finding such a Venue and sending a Booking Enquiry, you will encounter prompts similar to the ones featured below (they will be visible in the selected Booking Enquiry from the 'My Enquiries' section). You will also receive an email with a 'Request to book' button.
Messenger: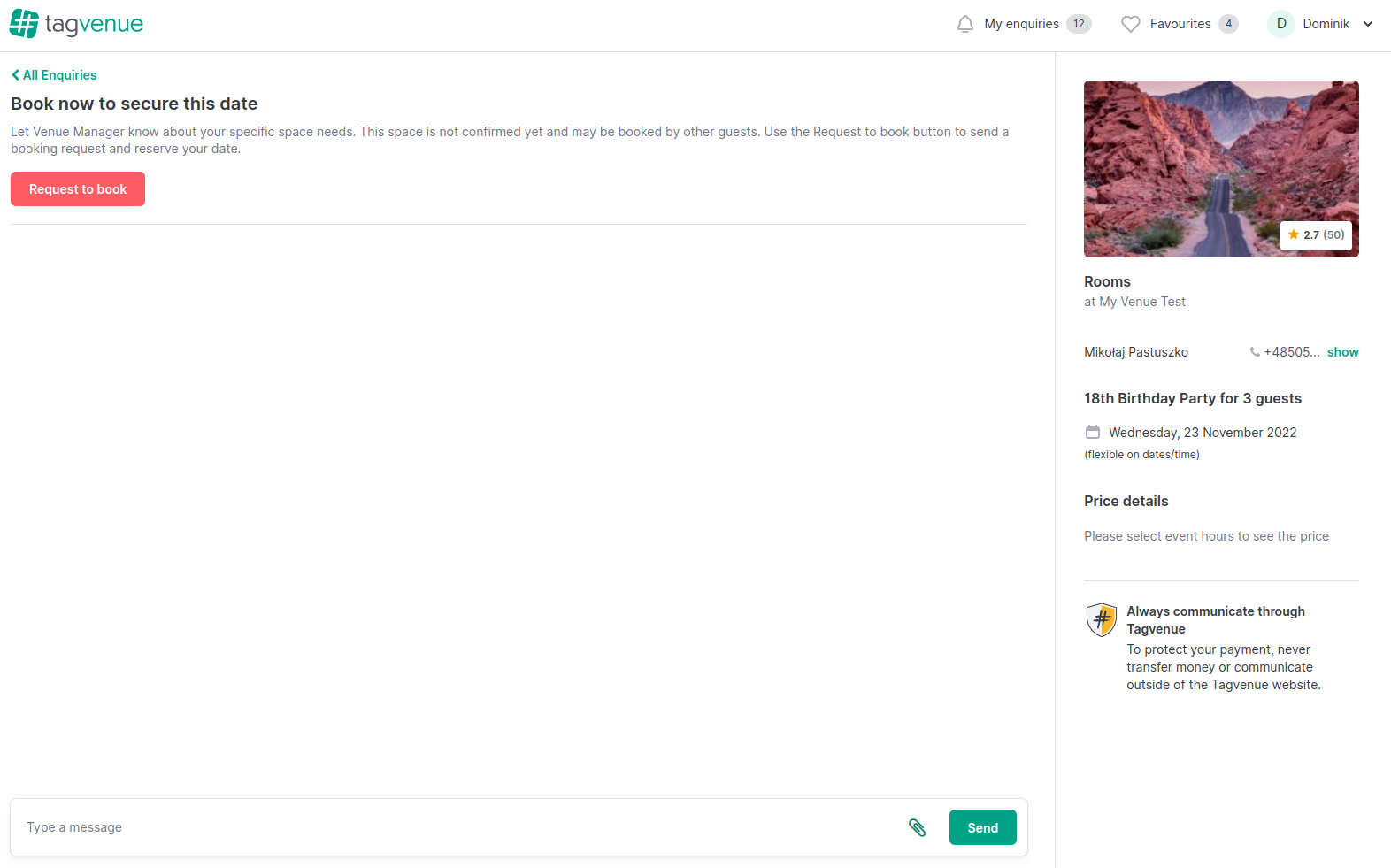 In order to send a Booking Request in such a case, you have to click on the 'Start booking' button and submit the payment on our platform by using your credit card details.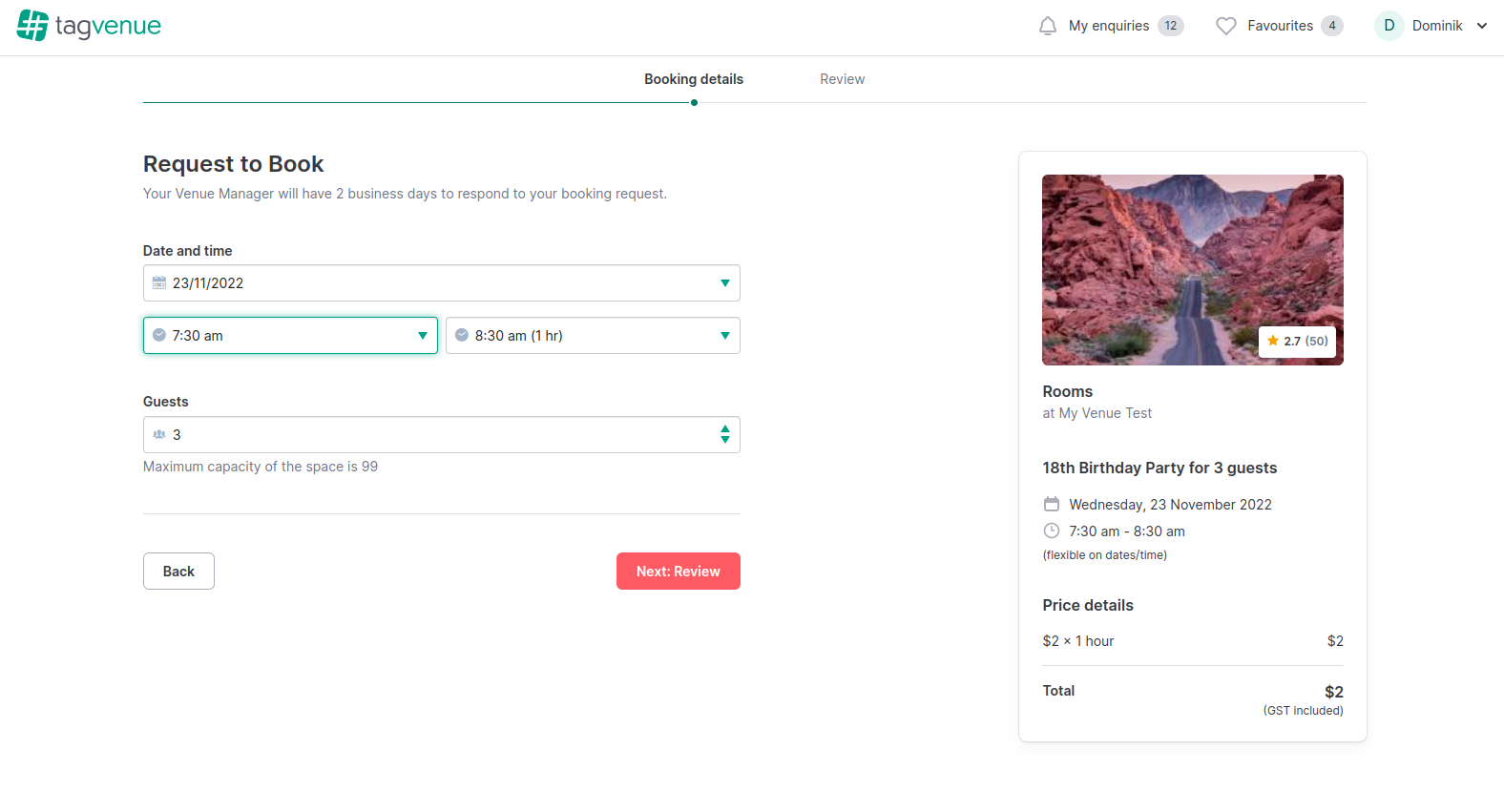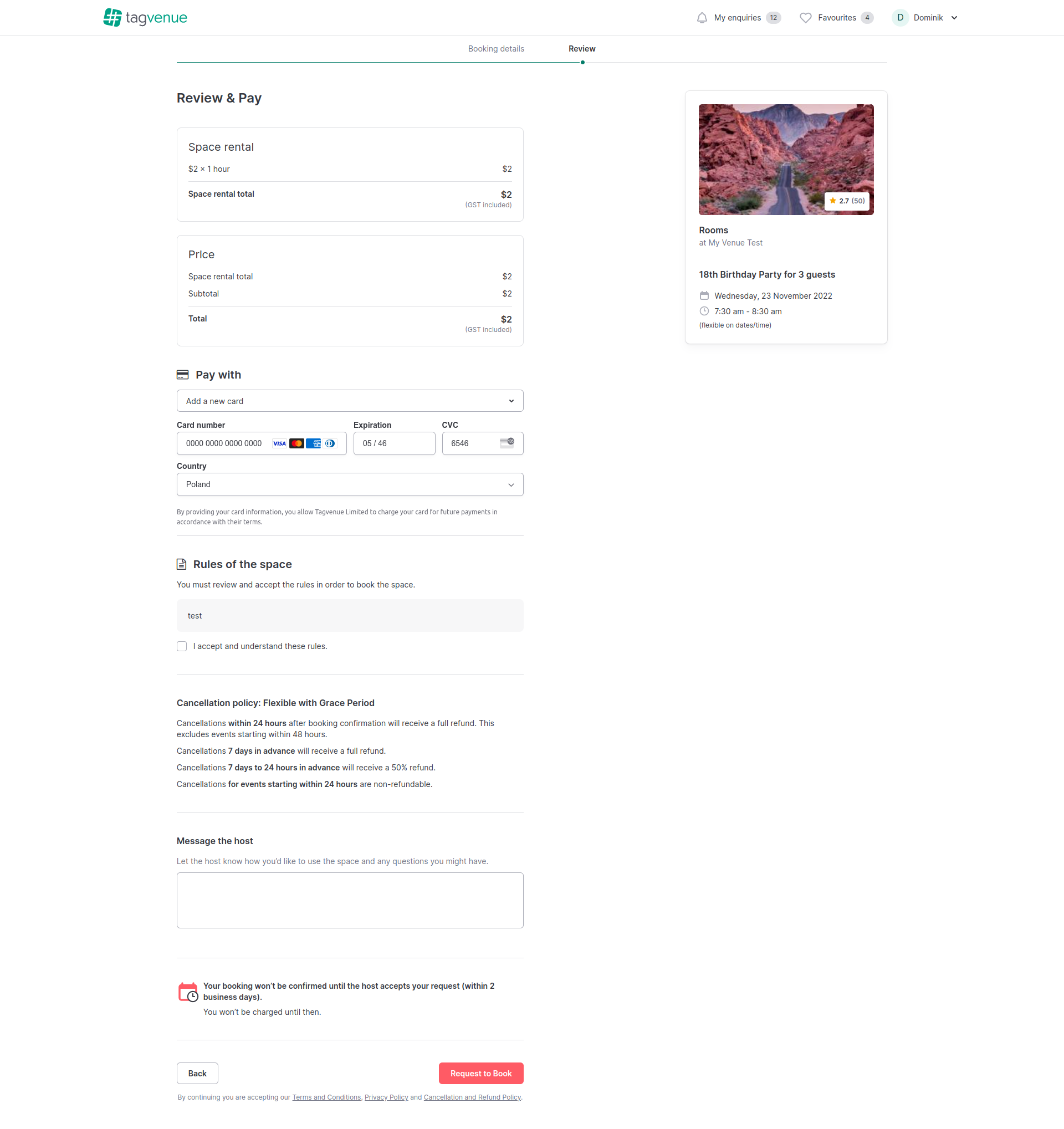 If the payment is successful, you will receive an email notification and the following screen will appear on the Tagvenue platform.

At this moment, the authorisation hold is placed on your card and the Venue Manager has two business days to accept the payment. After the payment is accepted, the Booking is deemed as confirmed and your card is charged in full. On the other hand, declining the Request by the Venue Manager releases the authorisation hold on the card. Before you submit a Booking, please make sure you are familiar with the Venue cancellation policy, which is always visible on the Venue page.