The "Requires Finalising" section contains:
The "Inactive enquiries" that have not recorded any interaction between you and the User for at least 17 days.

Booking Enquiries that have not been finalised and with an Event Date that has passed

Please note that you will be receiving reminders to update these Booking Enquiries.



If you need more time to convert a particular Booking Enquiry you can mark it as "

Still in progress

". This will stop all reminders for this Booking Enquiry for 30 days, and if you are not able to confirm that the Event is going ahead then you can keep on using this status until the Event Date passes or its status is clarified.
Protip: Always follow up after the first reminder, which will put your Booking Enquiry into the "In progress" section for another 17 days.
Enquiries inactive for more than 40 days: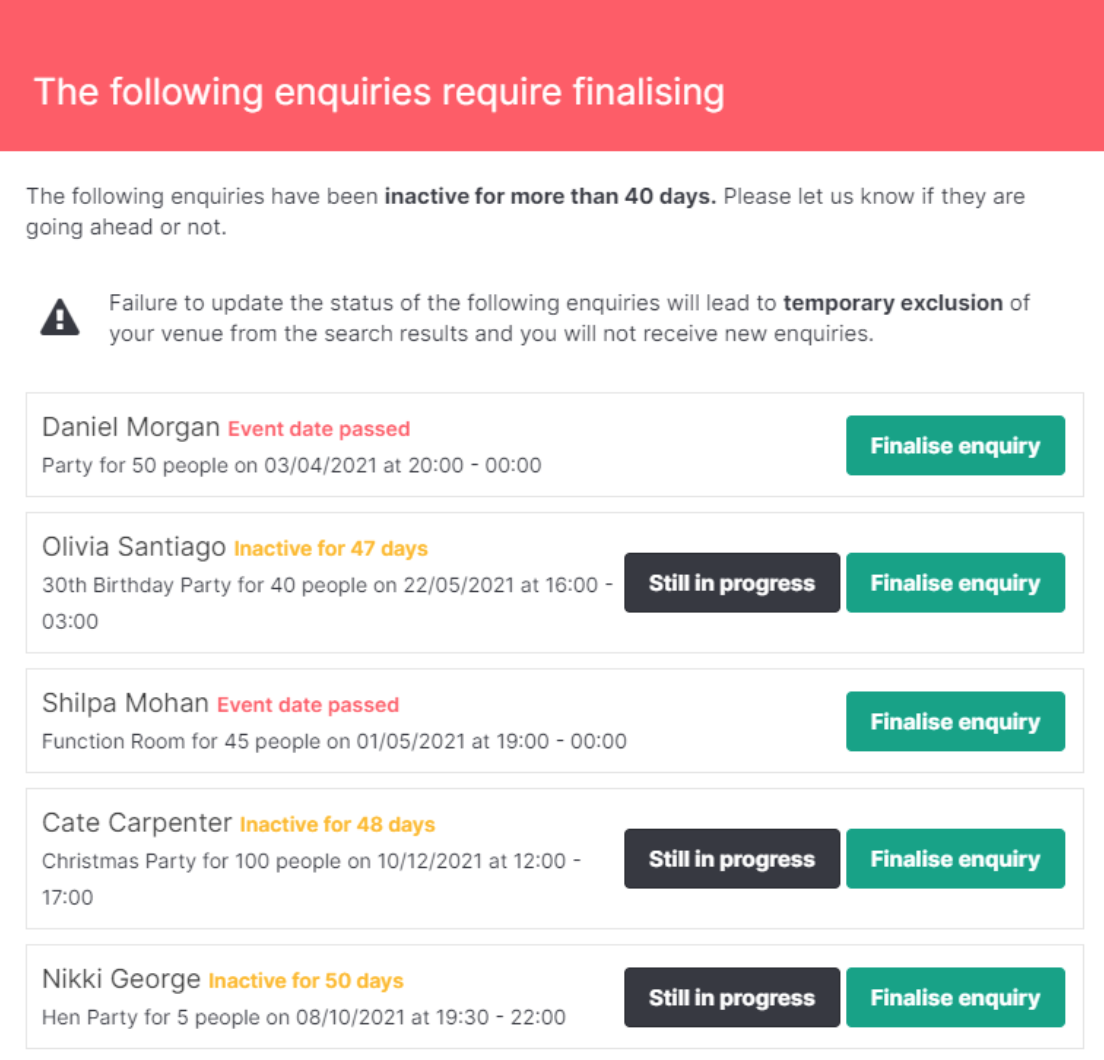 On this pop-up you can see Booking Enquiries with a date that has already passed, or ones that are inactive for more than 40 days.
Red Pop-up!
If one or more of your Booking Enquiries have been inactive for more than 40 days, you will also see a pop up under the "Requires Finalising" section and will need to update the status of those Booking Enquiries to not get hidden from the search list (i.e. suspended).