When the User decides to reserve your Venue for their Event, you will need to open their Booking Enquiry and click on the "Booking confirmed" button.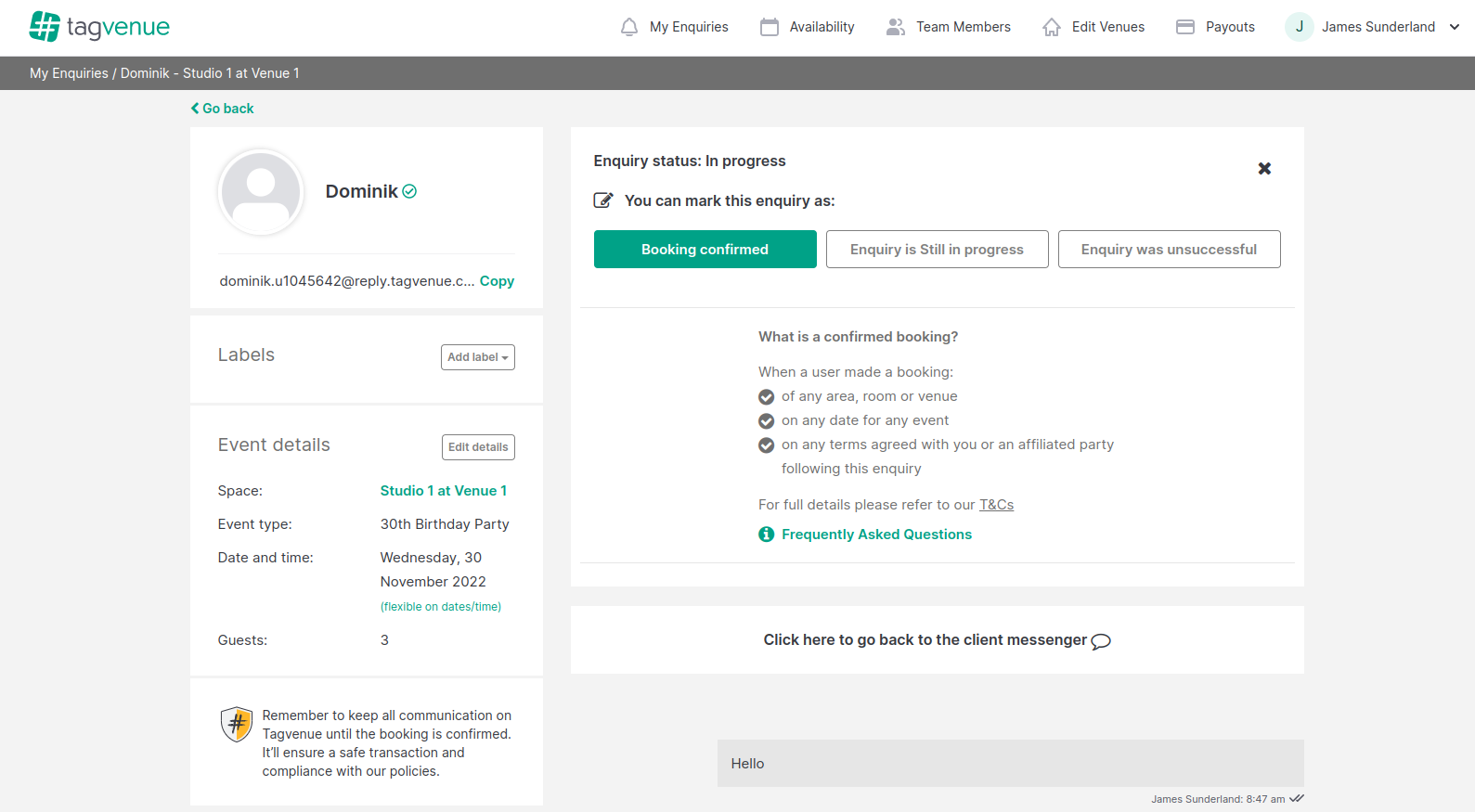 Usually, a Booking is marked a bit ahead of the date of the Event because the User signed a contract and paid the deposit or total amount of the Booking. If the User doesn't sign a contract or make a payment, just mark the Booking after the Event takes place.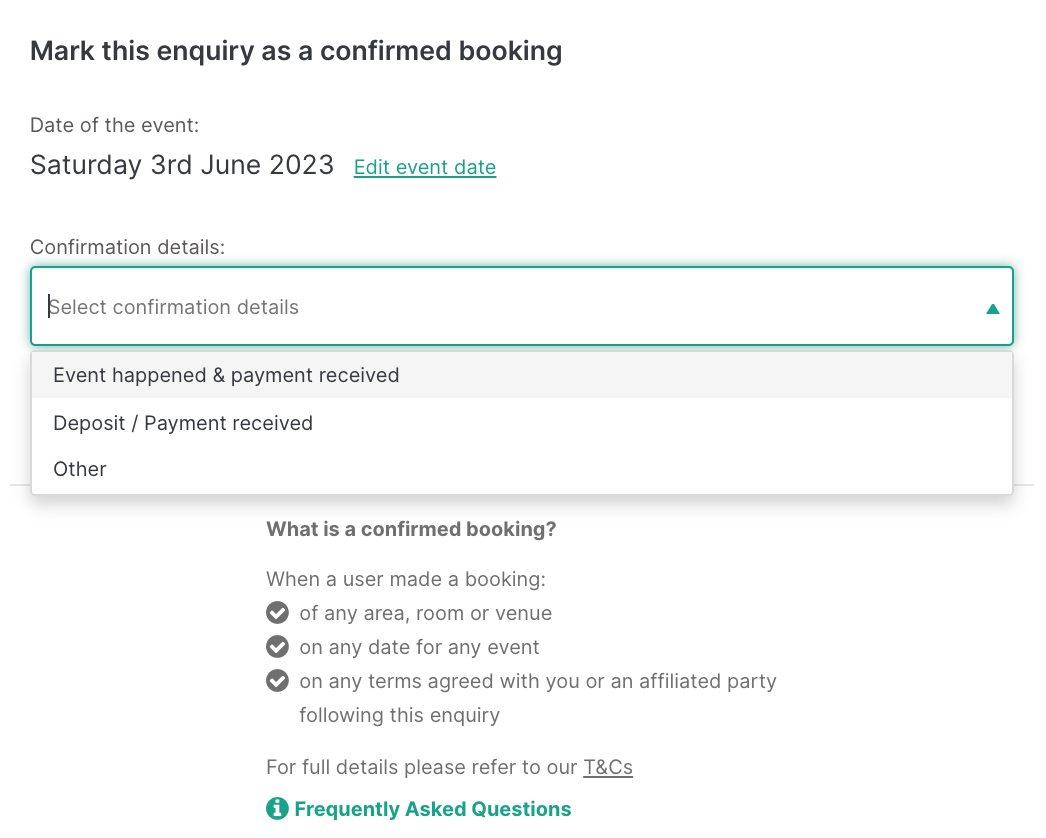 After this, as the last step, please let us know the estimated quote for the Event. While this is mostly for our internal database and not for commission purposes (you will be contacted via email to confirm the final spend of the Event by sending us the final invoice/bill that you issued to the User who booked your Venue), we can add this to our system and have it be visible in your statistics moving forward.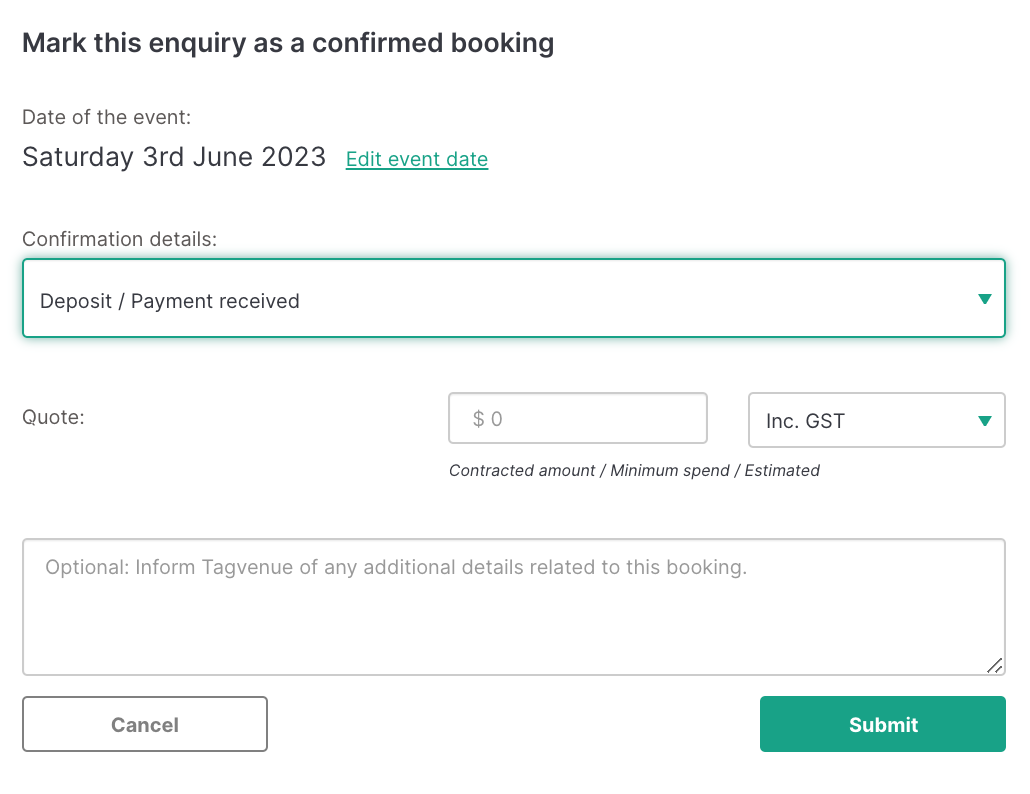 Submitting a Booking will positively affect your statistics and will help you appear higher in the search results.

As soon as you mark a Booking, the Booking Enquiry will be moved to the "Booking confirmed" status but you can continue using it to speak with the customer. Once the Event happens, the Booking Enquiry will be moved to the "Happened" status.